Meet Dr. Burch
Dr. Heather Burch was born in Tallahassee. She grew up loving the Noles and is an avid sports fan. Her earliest memories include fireworks at Tom Brown Park, sitting on the wooden bleachers in the end zone in Doak Campbell Stadium and Easter lunch and pictures at Maclay Gardens. She has loved the people and the town of Tallahassee her whole life. Her dream of having an orthodontic practice in Tallahassee was realized in 2003 and she has been providing area families with exceptional orthodontic care since then.
"I have wanted to be a dentist since I was 5 years old. When I had braces at the age of 12, it changed my life. I loved my braces and how they changed my smile. I ended up working with my orthodontist for a year after I graduated from orthodontic residency…it was an exceptional experience."
Dr. Burch completed her undergraduate studies at the University of Florida and was blessed to be accepted and graduate from the University Of Florida College Of Dentistry. She then completed a three-year residency and earned her Master's degree and Certificate in Orthodontics from the University of Florida as well. During her residency, her research included the study of the normal development of the palate and what might lead to the development of cleft lip and palate.
Dr. Burch feels it is important to stay on the cutting edge of orthodontics. She maintains her membership in the American Association of Orthodontics and American Dental Association. She has been active on the local dental board including being on the board for 5 years and becoming President in 2008-2009. She attends many hours of continuing education each year to make certain she is providing the latest and best care for her patients.
One of the most important things to Dr. Burch is giving back to her community. She has given lectures to the local hygiene association concerning the growth of the jaws, to local schools on oral hygiene and the area Rotary Club on the early detection of oral cancer. Additionally, Dr. Burch has served on the board of Sunrise Rotary and was president in 2010-11. She is also on the Foundation Board for Chipola College and serves on the board for the Pregnancy Help and Information Center. She has served on the committee for Relay for Life. She also gives back to area school by being a partner in excellence with many area middle and high schools. She sponsors the TOP Award at area middle schools, which is given to a deserving eighth grader each nine weeks for excellence in school and giving back to the community. She has won the Ethics in Business Award given by area Rotary clubs, presented to her by Bob Graham. She has won the Golden Ace Award given to area professionals that exemplify leadership, are well rounded and give back to their community. Just like her practice, Dr. Burch believes the most important part of life is building relationships and helping each other.
Dr. Burch met and married her wonderful husband, Dr. Allen Burch over twenty years ago when they were both students studying at Chipola College. Allen is the Principal at Lincoln High School. Together they have two beautiful children, Emma and Zachary.
Meet Our Team
At Burch Orthodontics, we make all our patients feel right at home. Our team prides themselves on providing an energetic and fun-loving service to each patient.
Our staff is trained and skilled and each member of our team has years of experience in treating patients with the highest level of care. All of our assistants are Certified Orthodontic Assistants and stay abreast of the very latest in technology and advances by regularly attending continuing education courses and seminars throughout the year.
We have a lot of pride in what we do and the way we do it. A sense of accomplishment, the thrill of achievement and the feeling of being a part of something that really makes a difference is what drives each and every one of our team members!
Stephanie - Treatment Coordinator
Stephanie has been working in the dental field for over 24 years. She began as a dental assistant in her home town of Dalton, Georgia in general dentistry and continued her education in cosmetic dentistry when she and her family moved to Tallahassee in 2001. She serves as Dr. Burch's Office Manager, Treatment coordinator, as well as orthodontic assistant and support for the front desk. Married for over 30 years, she and her husband, Kelly, have three beautiful children: Lauren, Carter, and Mackenzie Grace. Stephanie spends what little free time she has with her family and wrangling her menagerie of pets which include: two dogs, five cats, ten Japanese koi and random dust bunnies.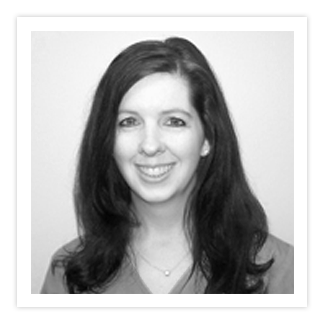 Carri - Front Desk
Carri is originally from Jacksonville, Florida. She moved to Tallahassee in 2011 and couldn't be happier. Carri has been married to her husband, Mike, since 1995 and they share two children, Hunter and Kathryn. In her spare time, she enjoys traveling, beaching, and FSU games with family and friends.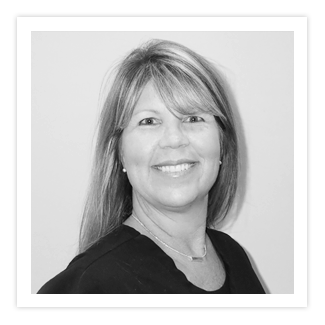 Megan - Financial/Insurance Coordinator
Megan was born and raised in Tallahassee. After graduating from Godby High School, she attended TCC for Business Administration. She began her career in dentistry over 12 years ago and specializes in dental insurance. In her free time, she enjoys hiking with her husband, Robert, and going on beach trips with her family.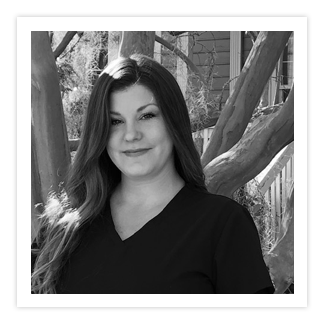 Lauren - Sterilization Tech/ Records Technician
Lauren is originally from Bloomfield, New Jersey. Her family moved to Tallahassee in 2010, where she graduated from Lawton Chiles High School. Lauren enjoys working with children and was a preschool teacher for 3 years. She is currently studying to be a Certified Orthodontic Assistant, and hopes to one day be a chairside assistant to Dr. Burch! In her free time, she enjoys being outside, attending concerts, and cuddling with her ball python, Slinky.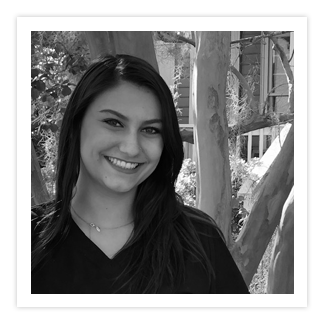 Tracy - Certified Orthodontic Assistant
Tracy was born and raised in St. Augustine, Fl. There, she started her career in Orthodontic field in 1984, before moving to Tallahassee to pursue her husband's dreams. He keeps us safe, flying the helicopter for the Leon County Sheriff's office. She has two grown daughters. Karson is a kindergarten teacher at Florida High, and Kaley followed in her footsteps to a career in dental. When she isn't here, doing what she loves, she can be found at her second passion project, her home decor shop that she runs with the help of her daughters. Tracy is not only certified in Orthodontic Assisting, but she is also certified in radiology and general dentistry.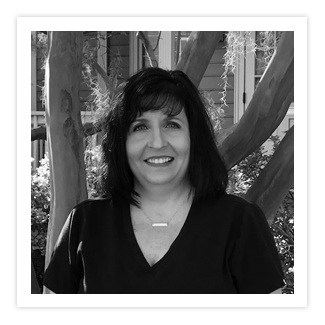 Kaley - Certified Orthodontic Assistant
Kaley has been certified in orthodontic assisting since 2012. She was born in St. Augustine, and raised here in Tallahassee! She spent 4 years working as an orthodontic assistant in the St. Augustine/Jacksonville Area, and almost 3 years living in Puerto Rico! She is Dog Mom to the cutest little yorkie EVER, Peyton Lee. When she is not enjoying time with her amazing work family, she loves spending time with friends and family, traveling, and working on home projects! Fun Fact: Kaley is related to someone who works here in our office; Can you guess who??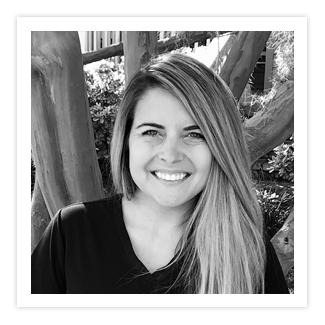 Gail - Certified Orthodontic Assistant/ Lab Coordinator
Gail was born and raised in Thomasville, Georgia. She relocated from there to Atlanta, where she lived for 20 years. While in Atlanta, she participated in all of the events and festivities associated with the 1996 Olympic Games. She has since returned back to her Thomasville roots, and is very proud to be a "Georgia Peach!" She recently returned home to Dr. Burch, where she has worked for over 10 years. Gail is a certified orthodontic assistant, as well as our lab technician, fabricating all in-house essix retainers. In her spare time, Gail enjoys making flower arrangements and jewelry that she often gifts to friends and family. Fun Fact: Gail is a TWIN!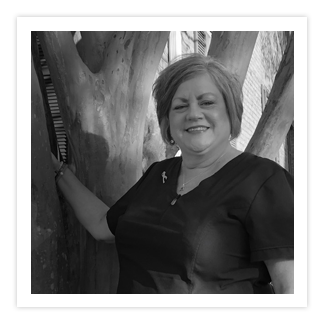 Bonnie - Certified Orthodontic Assistant
Bonnie was born and raised in Tallahassee, where she attended Lawton Chiles High School. A graduate of Florida State University, Bonnie worked in public relations for two years before entering the dental field. In her spare time, she enjoys being outdoors and working on her blog. She enjoys time spent with her family, friends, and her handsome cat, Oliver.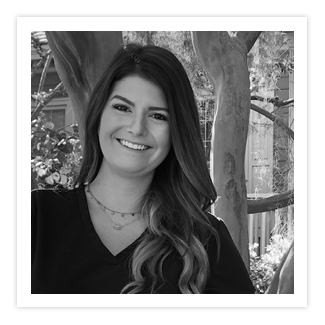 Yesica - Orthodontic Assistant/ Records Technician
Florida High is Yesica's Alma mater, from there she went on to attend and graduate from TCC's dental assisting program where she did her orthodontic rotation in Dr. Burch's office. She knew then that she wanted to focus her career on the wonderful world of ORTHO; She joined our team the Monday following her graduation! Her parents are from Guatemala, and she is fluent in Spanish and English. In her free time, she enjoys spending time with her family and playing soccer with her team, United FC.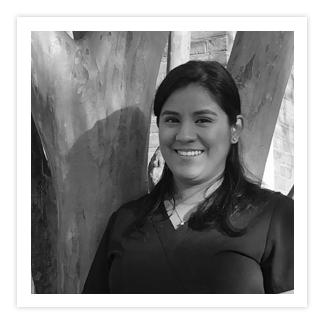 Donna - Certified Orthodontic Assistant
Donna has been a certified Orthodontic Assistant for 25 years! She enjoys traveling, adventure and spending time with her family and friends (especially her Kitty, Dilly)! She is a Florida native. Fun Fact: She spent 4 1/2 years Sailing the Caribbean!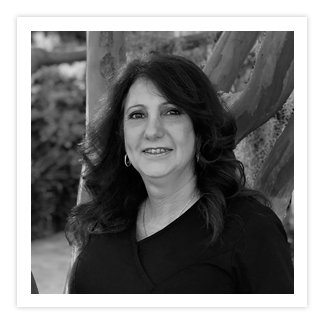 Bailey - Front Desk
Bailey is the first face you'll see when you visit our office! Bailey was born and raised in Dothan, Alabama. She moved to Tallahassee in her junior year of High School; where she later graduated, from Chiles High School. Bailey is furthering her education by taking online classes at the University of Alabama. Bailey has 3 children who are her entire world: Ryan, Dean, and Thea. In her free time, she enjoys spending time with family, and taking her kids on trips!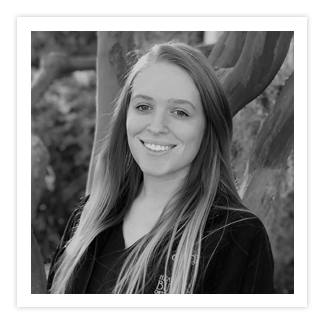 Angel - Sterilization Tech/ Records Technician
Angel was born and raised in Tallahassee, Florida. Angel graduated from Florida High School. Angel is an animal lover& "Mom" to 2 dogs and 1 cat. In her free time, she enjoys playing with her pups and going hunting and fishing with her husband. Angel attended and graduated from TCC's dental assisting program.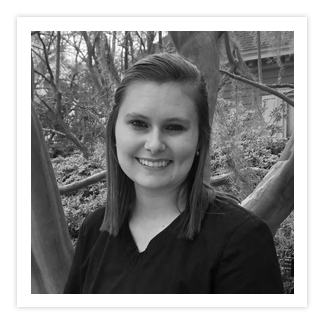 Scheduling Appointments
We have put much effort into designing our scheduling system. Our goal is to allow you to be seen on time for your appointment, do all necessary scheduled treatments, make appointments as stress free for you as possible, and to minimize interruptions to your busy schedule.
During the course of orthodontic treatment, it is imperative that you do not miss a scheduled appointment. Orthodontic forces must be monitored on a regular basis to insure the highest quality of orthodontic care that we can provide. We do, however, realize that some circumstances cannot be avoided, and you will occasionally need to reschedule. We kindly request 24 hours notice should you need to cancel or reschedule.
Office Hours:
Monday – 8:00am to 5:00pm
Tuesday – 8:00am to 5:00pm
Wednesday – 8:00am to 5:00pm
Thursday – 8:00am to 12:30pm
Please allow the following time for each appointment type:
Initial Examination – 45 minutes to an hour
Records, if not part of the Initial Examination – 20 to 30 minutes
Initial Bonding - 90 minutes
Adjustment Appointments - 30 minutes
Debands - 90 minutes
Office Technology
Very few of us look forward to the goop and feel of an impression. At Burch Orthodontics, we have the latest in digital 'impressions'. These impressions are achieved with a camera that scans your teeth and bite. This is a highly accurate, digital 3D image. It is comfortable. There is no taste and you are able to breathe and swallow naturally during the scan. It is safe. It does not expose you to radiation. It is accurate. It creates a precise fit for Invisalign aligners, retainers or other appliances. It is faster. We can see the 3D image immediately and then send the models digitally to Invisalign or other labs for other appliances. This allows us to store your information for years and if you lose your retainers, we may be able to simply send your digital model back to the lab and make new retainers for you without another trip to our office. This is great for the patients we have treated and have moved due to college or other reasons.
Financial & Insurance Information
At Burch Orthodontics our goal is to provide you with the affordable, top-of- the-line treatment you need at a price which fits your budget. We offer a wide variety of financial options to meet your needs. Burch Orthodontics also offers low interest financing through Care Credit and no interest financing through OrthoBanc. Should you have any questions about payments or financing, feel free to ask our friendly and knowledgeable staff. A team member will thoroughly explain your options and work to accommodate your specific needs.
There are many different agreements between insurance carriers and their subscribers, and each contract provides a different benefit. However, orthodontic insurance generally differs from regular dental insurance in that each insured individual usually has a lifetime maximum benefit for orthodontic services. This benefit is paid as a percentage of the orthodontic fee (diagnostic records, initial fee, monthly payments, etc.) until the benefit maximum has been reached. Charges for lost or broken appliances may not be covered by insurance.
Our office will file your claims for you when your treatment is over $800 or provide you with all the information you will need to submit the claim yourself. To help us with proper filing, please complete the insurance questions on our questionnaire. For answers to specific questions, call our office at (850) 877-1692.
For your convenience, we accept payments by cash, check, Visa, MasterCard, Discover and American Express credit cards. We also offer a fixed rate plan through the use of Care Credit.